The earthy colors in the floor covering, with the continuous waters and the gloss of the marble, give at space a discreet luxury and refinement.
The most luxurious expression of nature in your bedroom.
Impressive marble floor from Arabescato Greco, famous for its special, intense patterns in continuous water cutting. Here, in perfect harmony with the pebble cladding on the walls of a famous hotel.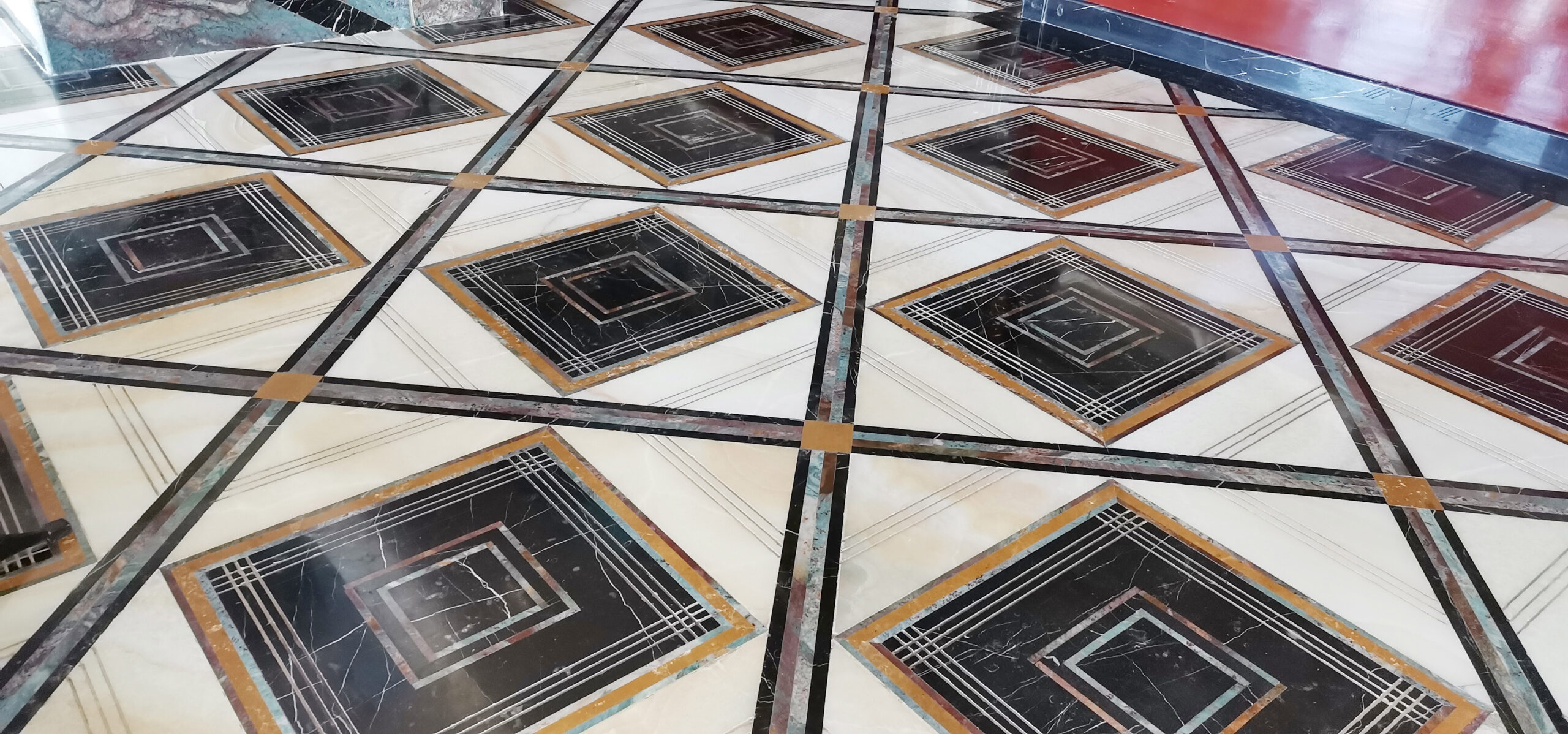 Geometric shapes and angles that give dynamism to the space, with elaborate designs and inspired color combinations.
The unsurpassed art of nature
Cutting with the continuous flow technique unlocks the possibilities for art with the most natural materials. Here, on a Venatino marble floor.