The warmest area of the house
One of the busiest areas of the house, it is covered with Carrara marble for your daily inspirations.
Construction of kitchen countertop from quartz and wall cladding from Carrara marble for unique designs.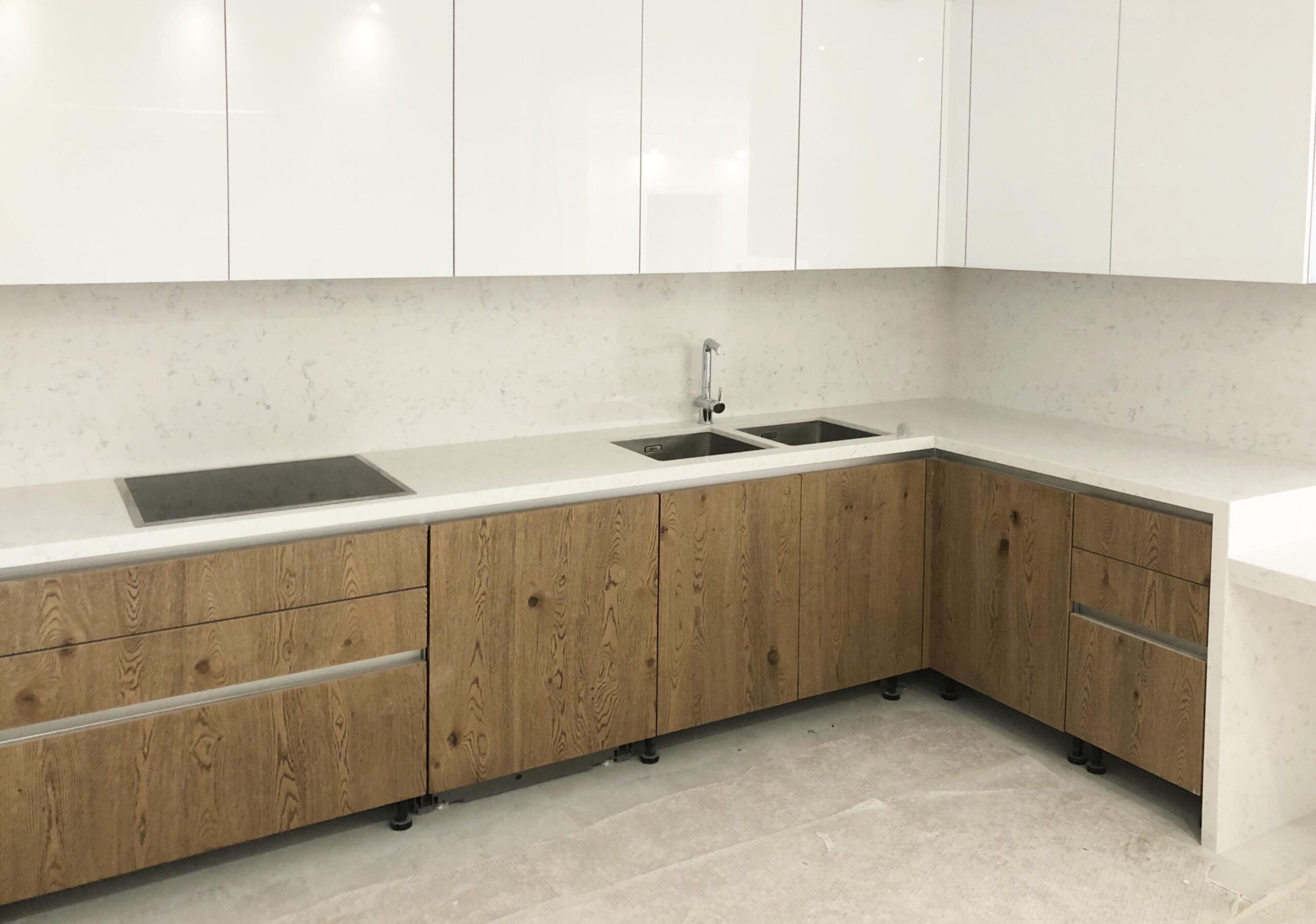 Wood has found its match in this kitchen composition. Bench and perimeter quartz metope in solid technique installation for a sense of cohesion.
Unmatched quality and modern design
Solid placement of Parnon marble for a sense of cohesion. An elegant composition of countertop, marble sink and wall, with inclination in the perimeter phase for reception of lighting and electricity.
Fresh mood with every visit
Modern kitchen lined with Venatino marble in sweet colors and impressive designs with the bookmatch method.
Kitchen countertop, sink and window frame in solid installation.
The impressive designs of the Arabescato Greco marble stand out excellently using the continuous flow cutting method. Its rich color uniquely dresses the counters and the walls of your kitchen, giving the feeling of coherence with the solid installation.
Here, combined with a checkered design floor.