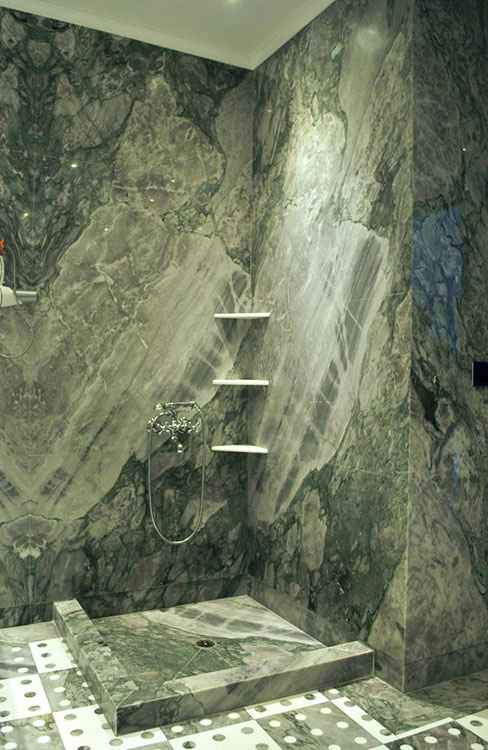 Xiropotamos marble for the wall and floor cladding of this excellent shower. The placement with the technique of continuous flows emphasizes the natural waters of the marble.
In combination with the dazzling white of Thassos marble on the corner shelves and the composition of the floors, it creates the perfect contrast and the most attractive atmosphere for your bathroom.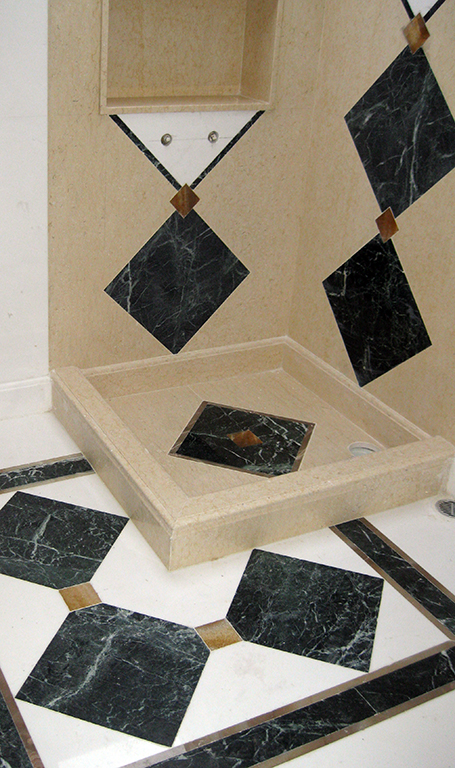 Unique rhombus design embraces the bathroom floor and shower enclosure. Geometric shapes from Tinos and Thassos marble on a beige background that give the feeling of timelessness and tradition.