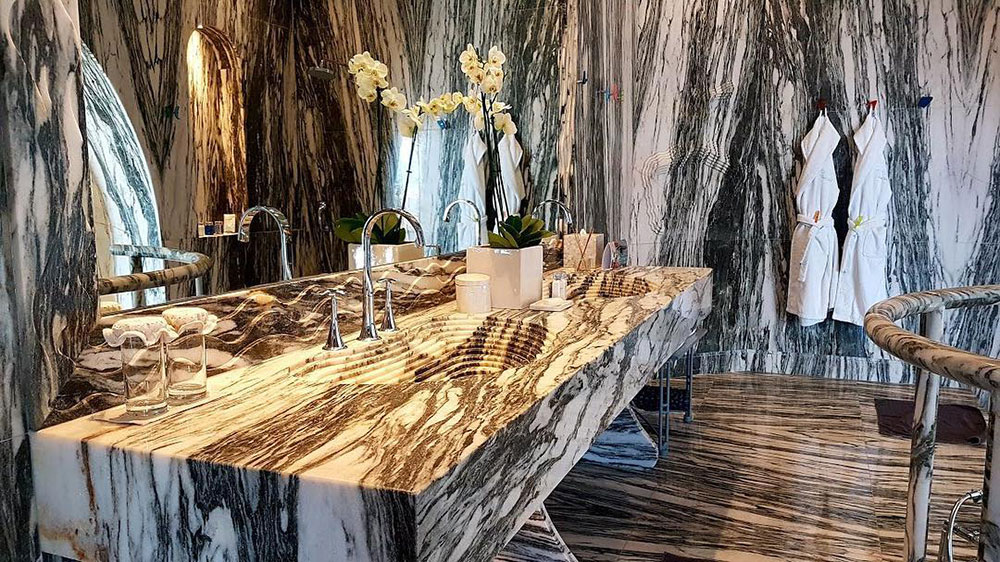 The Arabescato Greco marble placed with the bookmatch technique gives breath to this double sink in a design of our inspiration.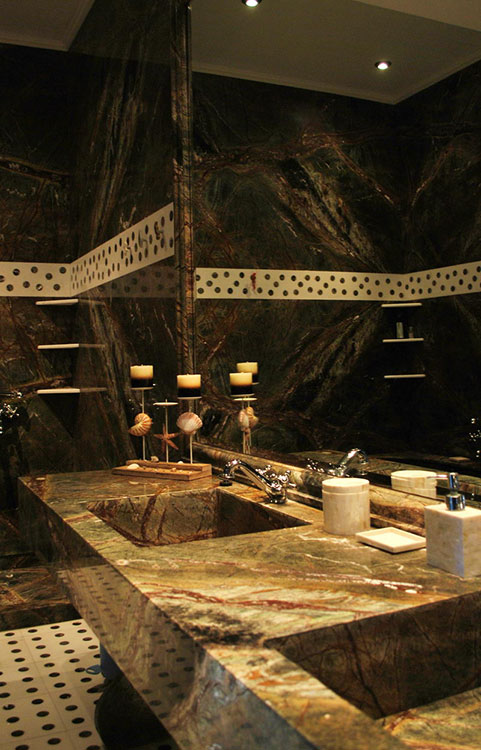 Strict lines, playful colors
The plethora of striking colors of Forest Green marble combined with the strict lines of this double sink for the needs of your favorite space.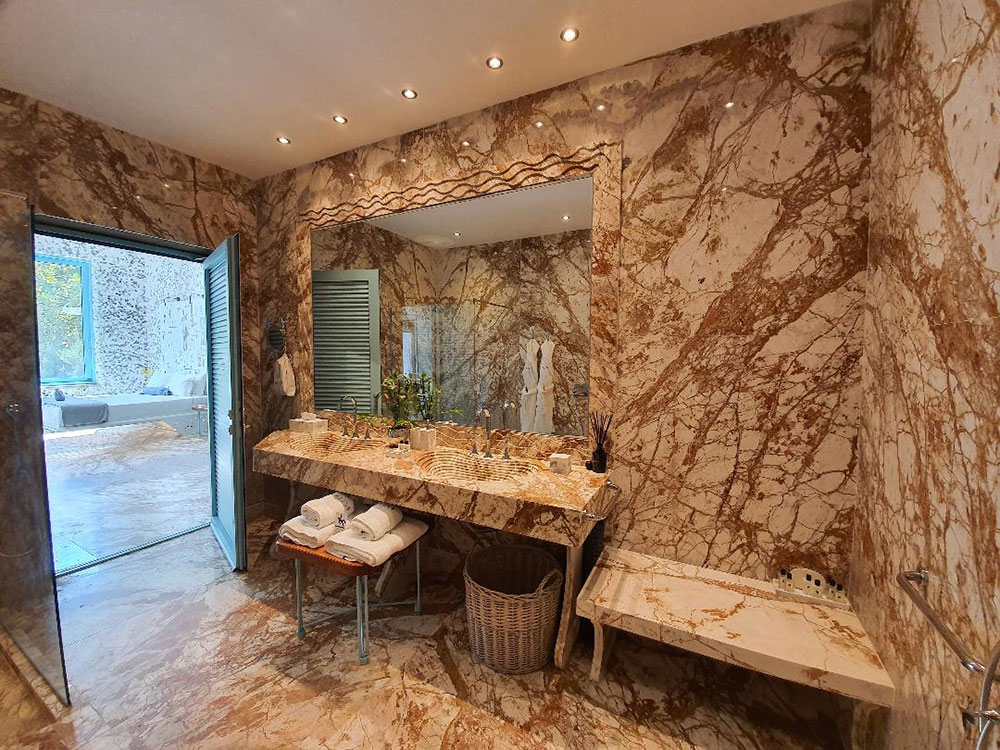 Impressive sink Earth Marbles!
Double washbasin of our design made of Red Vein marble in perfect harmony with the lining of the rest of the bathroom.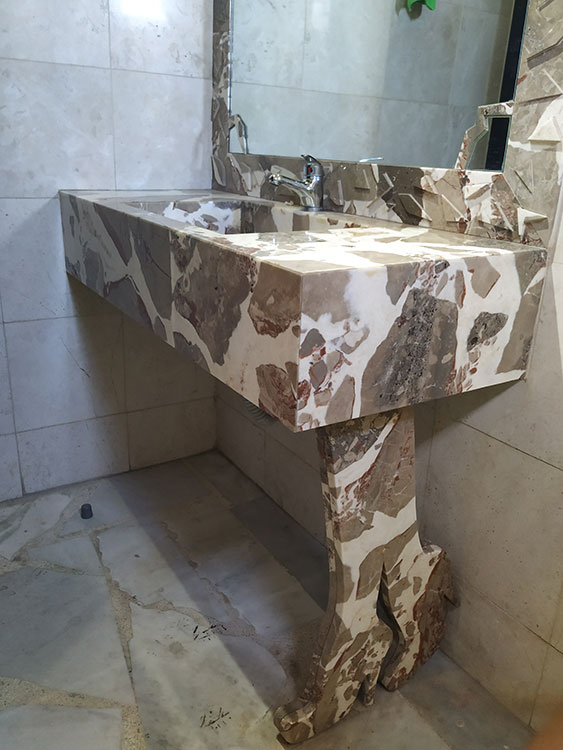 Our limit, your imagination!
Unique sink from Mycenae marble and creation of a frame with indefinite designs and countryside. Design support with the use of waterjet for unparalleled quality and emphasis on detail.
Double sink of our design surrounded by an impressive mirror frame. The designs of the construction are perfectly embraced by the colors of Zebri marble to create a unique feeling of luxury and elegance.