The bathroom at its best!
Impressive constructions and bathroom cladding from Red Vein marble. The bookmatch technique creates shapes of unparalleled aesthetics and gives a solid feeling to the bathtub and the double sink. The marble frame is an excellent background for the panoramic mirror while the entrance arch gives to the country beauty of the space. Here combined with a playful side wall lined with pebbles.
Continuous flows on the walls, waterjet in a wave pattern for the mirror frame, and solid aesthetics in a bathtub and sink for the most timeless combination of white and black Zebri marble.
For luxurious moments of relaxation
Floor and wall covering, exuberant jacuzzi and Cipollino marble mirror frame. The bookmatch technique in combination with the gentle ripples in the frame give absolute harmony to the space.
A variety of colors in oriental notes and incomparable designs through the bookmatch technique. Arabescato Greco covers perfectly the floors, the walls, and the impressive jacuzzi while the ripples of the mirror frame add to their aesthetics with their playful style.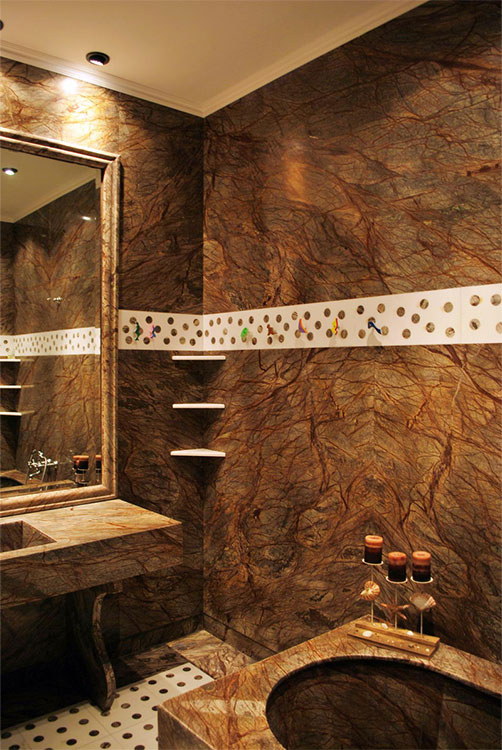 The modern meets the traditional
Construction of a bathroom with the bookmatch technique on walls, bathtub, and sink for the creation of unique designs and solid installation for a sense of cohesion. The combination of Forest Brown with the white marble of Thassos in the shape of circles perfectly completes the tradition with the modern aesthetics.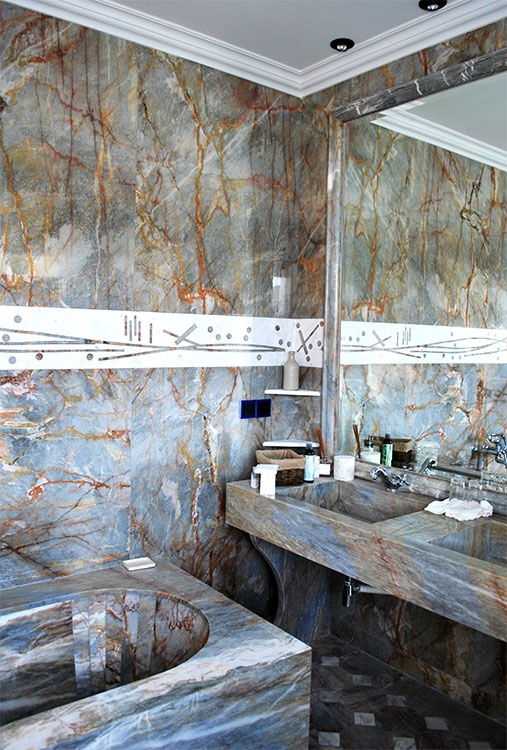 The beauty of Evia in your bathroom
The vivid colors of Evia marble meet white and invest in perfect sanitary ware, walls, and floors to create a truly impressive bathroom. Unmatched designs with the bookmatch technique and a unique wall phase give the space the artistic point of view that suits it.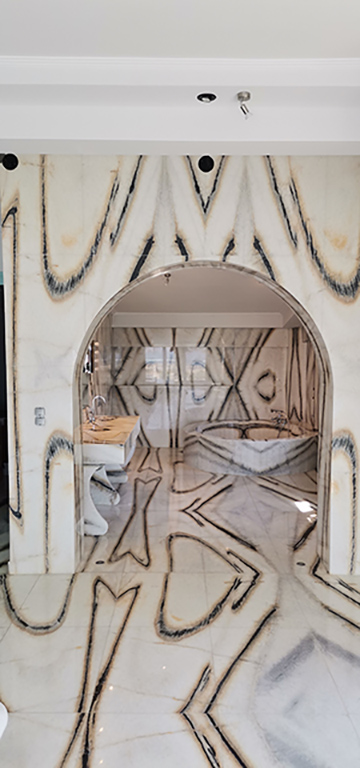 Majestic bathroom, lined with Zebri marble, in soft tones and unique designs with the bookmatch method. The best invitation for moments of relaxation.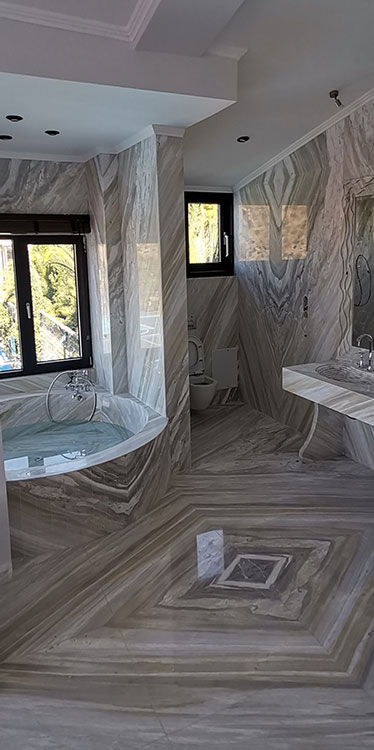 The proof that the bokkmatch style creates the most impressive results. Ajax marble bathroom with solid performance in jacuzzi and sink for a sense of cohesion and impressive mirror frame with waterjet.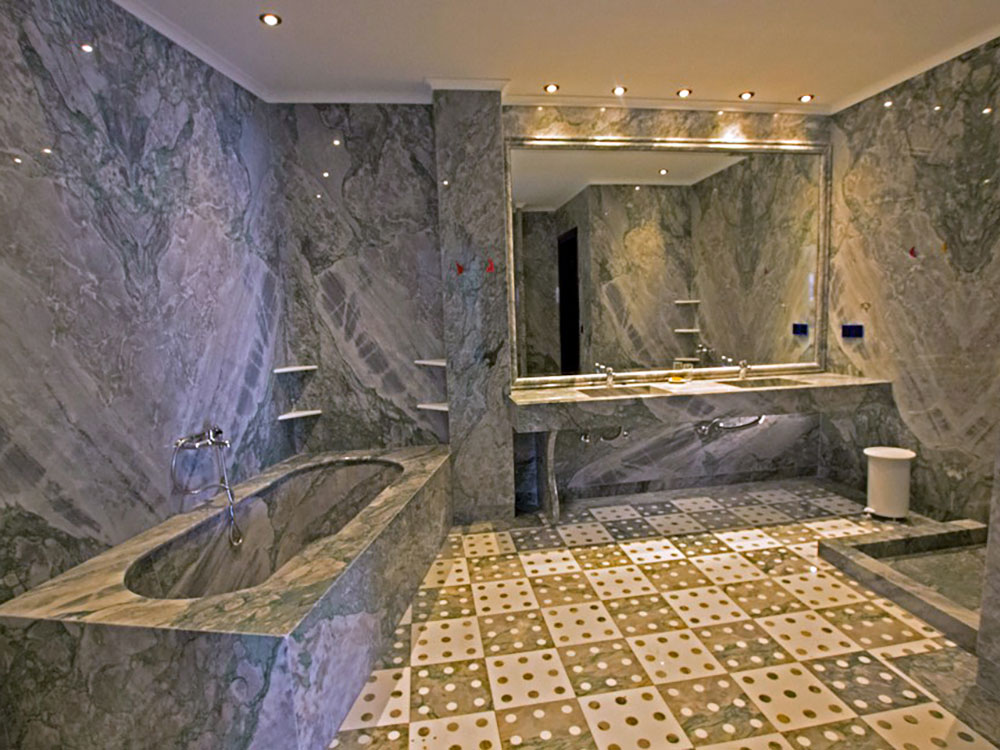 Wherever we look, every detail is unique. Impressive, Xiropotamos marble highlights the space by coating the surfaces with the bookmatch method. Its combination with Thassos marble in intricate designs give the floor and the corner shelves of the bathtub a modern note.